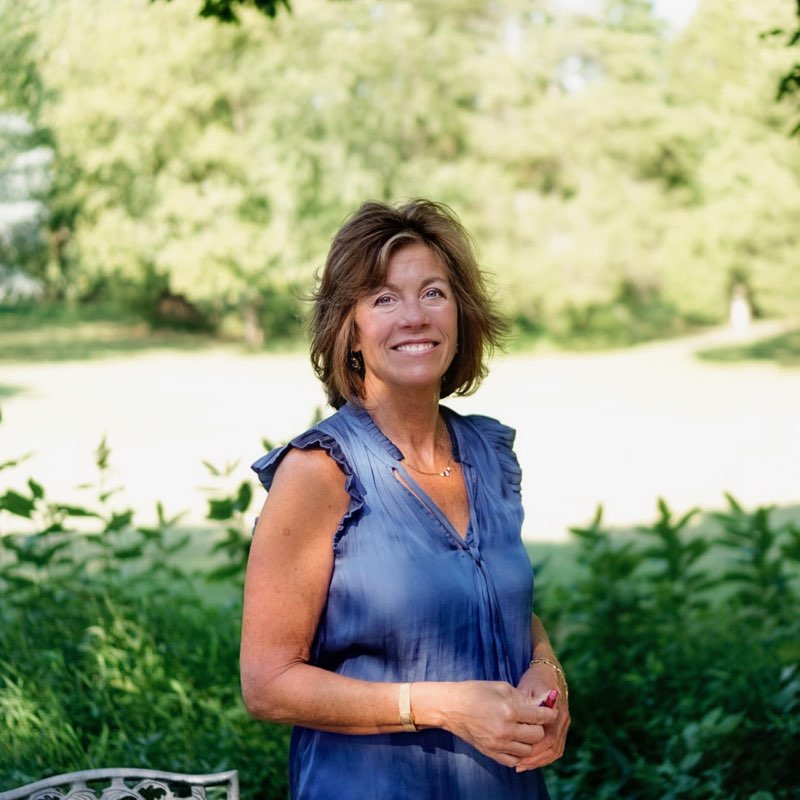 Lauren Marie Hayden


EDUCATION
American College of Health Care Sciences Portland, Oregon Master of Science Holistic Nutrition, February 2018 GPA 3.89 Honors
Cedar Crest College Allentown, Pennsylvania Bachelor of Arts History, 1975-1979 Honors Bachelor of Arts Political Science 1975-1979 Honors

CREDENTIALS
Certified Functional Blood Chemistry Analyst ODX Academy 2021
Board Certified Nutrition Professional BCNP July 2018
Holistic Nutrition MS American College of Healthcare Sciences Honors, 2018
Applied Kinesiology Professional Quantum Reflex Analysis 2008- present
Certified Nutrition and Weight Management Specialist 2009 -2016
Certified Strength and Conditioning Specialist 2004-2014
Certified USPTA & PTR Tennis Professional 2001-2008
Certified TRX Suspension Training 2010 – 2016
My personal and professional path to wellness began with a passion for athletics and great health. As a child and young adult, I had no interest or patience for mature conversation about health. It bored me to listen to family and friends go on and on about health issues. I learned the dangers and side effects of medication from examples of my loved ones who became addicted to prescription medications, which over the years slowly but relentlessly destroyed their lives. I adopted a holistic lifestyle, which became more and more refined over the years as my knowledge base grew to keep up with the health challenges of my family and myself.
After the birth of my 3rd child my passion for tennis and fitness intensified I became a certified tennis teaching professional and soon after a certified conditioning specialist (elite personal trainer) with the National Strength Professionals Association. Always a perfectionist with a vision for the future, I worked primarily with juniors, and focused on tennis specific conditioning, athletic performance and injury prevention. I was fascinated with the biomechanics of the body and how the proper conditioning program kept myself and my athletes strong, healthy and injury free on the physical level. I would soon learn through personal experience that the biological and chemical systems could not be ignored.
In my mid 40's I hit the wall and my body began an accelerated shift to ill health. I was experiencing mental, physical, and chemical breakdowns which baffled the doctors who provided no answers. My symptoms included, brain fog, allergies, sinus infections, PMS, weight gain, low energy, blurred vision, anxiety, constipation, muscle and joint pain and fatigue. Upon waking, my muscles, joints and bones felt like I had been run over by a truck.
In 2002, my own "age related" illnesses, my fathers diagnosis with leukemia, husbands autoimmune disease and my struggle with my son's diagnosis with ADHD led me on a mission and a passionate discover to God's healing power.
My next path toward discovering the secrets of true health and well-being were through live source nutrition, meditation and detoxification. An old gym friend named Lou brought me over a bottle of Goji juice. This simple, tasty juice changed my life overnight and most of my "symptoms" disappeared. I prayed about it and so began marketing the Goji juice in 2006. I began to integrate nutrition into my personal training and tennis programs. I then met a nutritionist from California named Julie E at a wellness seminar and was introduced to Quantum Reflex Analysis and Premier Research Lab. Julie E, helped my son with ADHD. A nutritionist and kinesiologist, Julie assessed my biofield using QRA. She immediately uncovered some deeply rooted problems that no doctor had ever touched on. I had a parasite infestation that was robbing my body of nutrients and B vitamins. In addition, I had high levels of heavy metal and mercury toxicity, which was a result of amalgam filling and years of exposure to toxic petrochemicals that I was exposed to while refinishing furniture in my basement. Julie put me on an 8-week program and my brain fog and anxiety disappeared!
My health challenges were not yet over. I continued searching for answers to restore my health and the health of my family and clients.
Unfortunately, Julie E and QRA were in California, and I was hard pressed to find an alternative care physician who practiced QRA on the east coast. I read extensively about anti-aging and nutrition. One day at Regency, my husband's tennis partner Bill, a neurologist, asked me if I was attending the Anti-Aging Convention in Washington, D.C. I knew nothing of it but I woke up intuitively knowing I was to attend the conference. It was the most profound event of my life to be among a few hundred health care professionals who shared the future of anti-aging medicine with me. I was honored to meet Gary Null PhD, considered the father of anti-aging alternative medicine.
He invited me to work at his annual Wellness Retreat held each August at his ranch in Florida. I was to teach fitness and water aerobic classes (I knew nothing about water aerobics). "Gary can I please teach a tennis class"? Gary is without question, the most intuitive brilliant man I have ever met. At the retreat, I learned the wonders of juice fasting, energy medicine, meditation, power walking and also found that I was being called to be a leader in the field of alternative health. Dr. Null placed his hand over my seventh chakra and empowered me with a healing that changed my destiny.
In 2010, I picked up the phone and called Premier Research Labs.
I met with Dr. Antonio Palette and attended a number of training seminars and became a Quantum Reflex Analysis (QRA) practitioner. QRA is the most powerful, inexpensive, comprehensive method of healing that I have found, because it identifies the root cause of the bodies imbalance. No other method of health restoration has come close to the results I have seen with this system. I am presently practicing QRA and assisting many in personally learning to take control of their health. I completed a Masters in Holistic Nutrition from the American College of Health Sciences and became board certified in holistic nutrition with the National Association of Nutrition Professionals in 2018.  I am currently studying homeopathy and recently became certified by Dr. Dicken Weatherby as a certified functional blood chemistry analyst.