Metabolic Reset Program
Recreate Ideal Health
Kickstart Your Metabolism in 30 Days
Join us March, 2023
4 Week Comprehensive Professional Directed On-Line Group Program
Reclaim Your Health, Gain Energy, Reduce Stress and Achieve an Ideal Weight With My Metabolic Reset Program
Feeling Your Health is Out of Balance?


It's 3pm, like clockwork, you notice that you suddenly feel tired, sluggish, irritated, and have no energy, You are ready for bed. You're frustrated. You have tried everything, and the numbers are not improving. Your lab work is "normal" but you feel far from normal.
Your hormones are a hot mess, your libido is tanking and you have no idea how to get them balanced.
All day long you dream about going to bed, but at bedtime you have an energy burst and can't fall asleep. You want to exercise, but it hurts and the weight is creeping up around your middle.
Chronic inflammation and pain are preventing you from living life on your terms.
You are overwhelming with conflicting "health" information and need a professional coach you can trust to show you what to eat, how to sleep, and how to move your body in the "correct" way.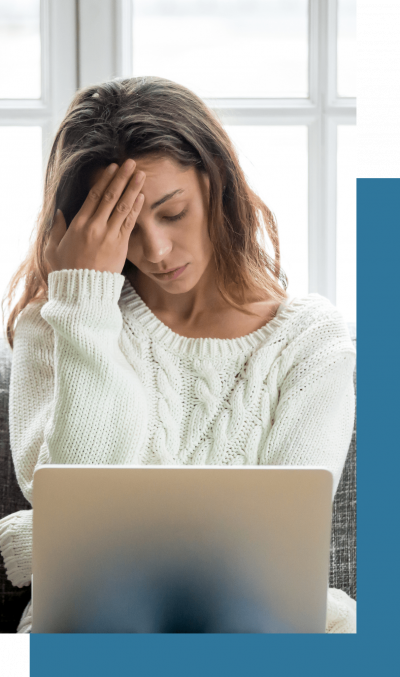 Reclaim Your Health NOW, Improve Cardiovascular Health, Gain Energy, Focus, Purpose and Achieve the Life of Your Dreams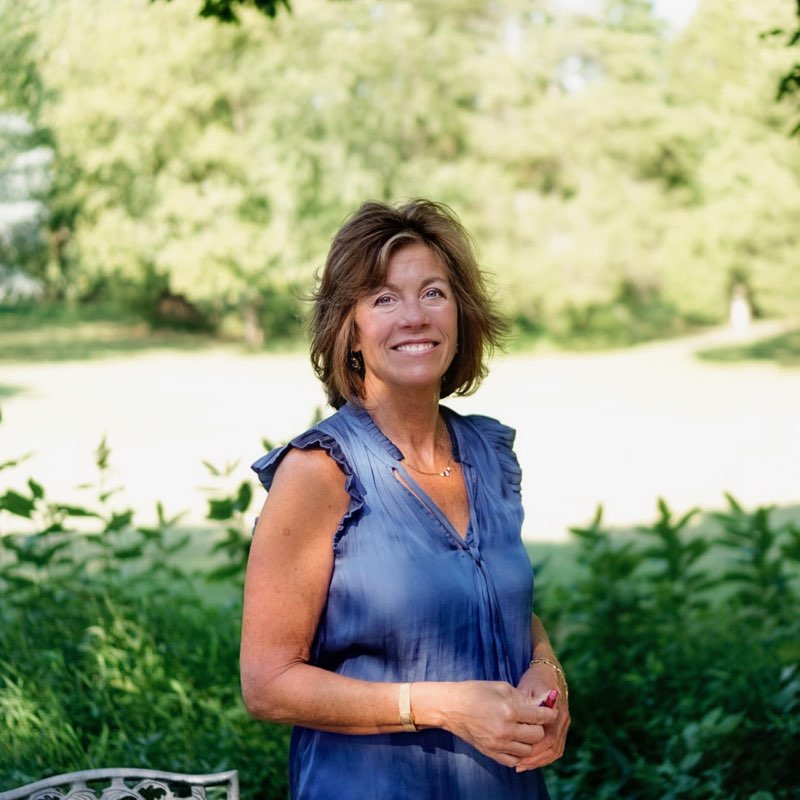 Lauren Hayden's
Metabolic Reset Program
Invest in long-term holistic health. At a time when a well functioning digestive tract and immune system depend on a healthy diet and a well- functioning metabolism, research shows losing 15 pounds of non-essential fat protects against diabetes, cardiovascular diseases and the development of autoimmune diseases including cancer.


Lauren will educate, guide and coach you through the root causes of poor metabolic health, how our hormones are affected by environmental stressors and how you can take practical steps to reset your metabolism and achieve your best health ever.

Reclaim Your Health, This Program is a lifestyle, not a fake Fad Diet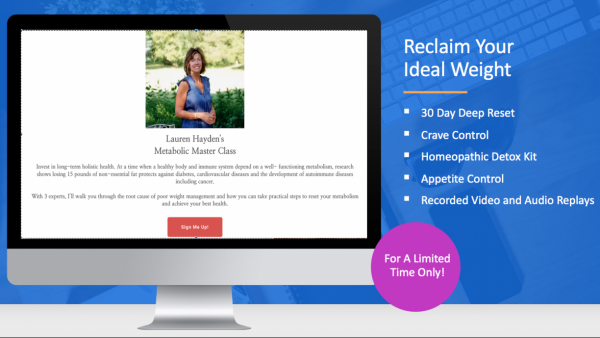 The Live Well with Lauren's Metabolic Reset Program is the most cost effective way to take back control of your health. You will learn the profound impact nutrition, food quality, detoxification and stress management have on every area of your health. You'll learn how, what and when to eat, experience intermittent fasting, how to improve hormone function and gut health, what detoxification is and how to reduce your toxic load. Are you ready to restore your health, lose 10 to 15 pounds of body fat while maintaining essential muscle mass, reduce inflammation and adopt a permanent lifestyle that supports your health and prevents dis-ease? This group program will teach you the exact steps you can take to optimize your metabolism and make dietary changes that are sustainable.


A Comprehensive Nutrition, Detoxification and Lifestyle Management Program
Directed by:
Lauren Hayden
Live Well LLC awarded Fairfax County Weight Management Practice of the Year 
MS Holistic Nutrition, BCHN, Certified Functional Blood Chemistry Analyst
 Former Master Personal Trainer, Strength & Conditioning Specialist and USPTA & PTR Tennis Professional
Join This Live  & Recorded On-line Program Today
Coaching Sessions with Q & A are 4 Saturday's this March 10:00 -11:00 AM EST
Module 1:  Program Guidelines, Description and Assessment
Lauren will provide the history and details of the program, review the products you will be using, record your baseline body composition and answer questions. 
Module 2:  Intermittent Fasting
How Intermittent fasting supports the immune system and dramatically changes your metabolism
 Module 3:  How to Eliminate Inflammatory Foods  
Science behind inflammatory foods, the gut connection to the nervous system and brain, and what is leaky gut. 
Module 4:  Results and Success, Guidelines to Maintain Results
Review individual success stories and discuss how to reintroduce foods and maintain lifestyle gains moving throughout the year.
All sessions will be recorded. Even if you can't join live – the information will be there for you at any time. View and review as often as you want!
When Diet, Nutrition, Detoxification and Lifestyle are Supported, Great Things Just Happen!

The Evolution Weight Management Kit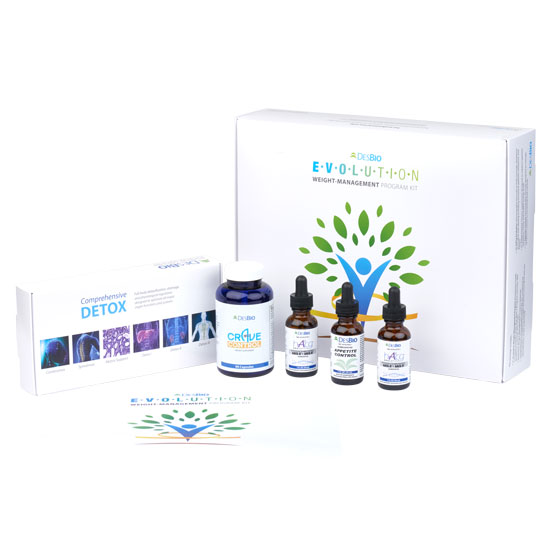 Testimonials
This program is amazing, I lost 20 pounds in just 4 weeks!
Michael D.

I completed this program in 2018 and am still incorporating intermittent fasting, I look and feel amazing.
Linda H.

My blood pressure went down 10 points, is now in the normal range and I lost 10 pounds of body fat, and am able to exercise again.
Bobby G.

I had low energy, brain fog, constipation and was gaining fat and getting depressed, this program really taught me that the food I was eating was making me ill.
Lisa N.
What's Included, What's the Value
Consultations $200.00
4 30 minute  group consultation with Q & A
Dietary & Food Serving Guidelines $150.00
Program Guidelines
Exercise Guidelines
Food Serving and Recipes
Evolution Weight Management Kit $450.00
Includes tax and shipping
Homeopathic Detox Kit
hA2cg Evolution
Crave Control
Appetite Control
Other Material $200.00
Recorded video and audio replays 
Helpful handouts on each area covered
Pantry stocking and grocery lists
Discounts on supplements & assessments
$ 1,000.00 Value
Now is the time to join us to discover all the factors that contribute to your health, metabolism & body composition so you can learn to achieve an ideal body composition, lose non-essential body fat, eliminate most seasonal allergies, heal your leaky gut and begin your journey back to ideal health and well-being.
This revolutionary approach to a healthy functioning metabolism, ideal diet and weight management has been perfected over decades of clinical experience and ongoing research discoveries in the wellness industry. Teaching individuals how to burn non-essential fat reserves for energy rather than glucose requires professional guidance  because every individual has unique metabolic requirements and behavioral changes must be introduced in a way that the individual can adapt and maintain changes over time.  This professionally guided introductory group program will teach individuals how to reset their metabolism over 30 days to begin the process of transforming both their diet and lifestyle though education and training in intermittent fasting, dietary choices, detoxification and lifestyle management.  Our goal in this program is to begin the education process and help individuals loss 15 pounds of non-essential fat with minimal detox symptoms.  Body composition is effected by our whole environment, it goes beyond diet and exercise.  If you are ready to commit to making small changes in your diet, lifestyle and environment, this program will provide you with  knowledge, support and products you need to kickstart your  journey back to you ideal weight for a lifetime of radiant health and well-being.
Course Topics
Revolutionary approach to reversing metabolic syndrome & cardiovascular disease
Healthy metabolism & ideal body composition
The three types of fat and how they support us
Foods and supplements that support healthy metabolism, cardiovascular function &  body composition 
Detoxification,  What it is, why it matters, how it happens 
Detoxification – living clean in a dirty world – avoiding toxins in your food, home and environment
Mindset & attitude, what does stress have to do with metabolism?
How does sleep impact my body and health?
Movement and the exercise connection
What Does the Science Say?
According to the U.S Dietary Guidelines for Americans 2020-2025 74 % of adults are overweight or have obesity. About 40 % of children and adolescents are overweight or have obesity.
Heart disease is the leading cause of death with 18.2 million adults have coronary artery disease. About 45 % of adults have hypertension and 90 % of adults with diabetes also are overweight or have obesity
About half of all American adults—120 million individuals—have one or more preventable chronic diseases, many of which are related to poor quality eating patterns and physical inactivity. These include cardiovascular disease, high blood pressure, type 2 diabetes, some cancers, and poor bone health.
Research shows that these diseases are metabolic disorders that can be prevented and often reversed with diet and lifestyle changes.
The medical establishment has also shown us that those with co-morbidities (chronic conditions) are more likely to have a serious case of COVID-19.  Chronic conditions including diabetes, obesity, hypertension,  autoimmunity and cancer increase susceptibility.
We may not have control over a lot of things regarding our health, but we DO have control over our diet, lifestyle and the ability to learn how to detoxify environmental toxins that are prevalent in many foods and stored in our fat cells.  We can greatly improve our health and prevent and often times reverse cardiovascular disease and obesity by learning how to improve the lifestyle factors clinically shown to support healthy metabolism.
This course is for educational purposes only. It does not provide health care, medical or nutrition therapy services; diagnose, treat or cure any disease, condition or other physical or mental ailment of the human body.