Halt Inflammation, With Anti-Inflammatory Ginger Green Tea & Honey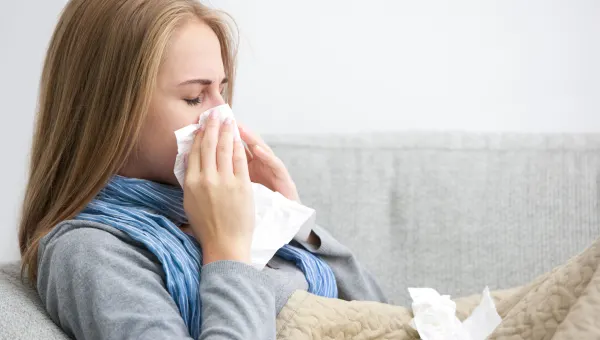 Medicinal Benefits of Green Tea
High in antioxidants – helps to fight free radicals
Brightens the appearance of skin
Anti-inflammatory- reduces oxidative stress and pain
Anti-cancer – support immune function, promotes apoptosis (damaged cell death) and inhibits growth of new blood vessels that feed cancer
Anti-allergenic – supports appropriate antibody balance in the body
Can calm an anxious mind due to L-Theanine – an amino acid which crosses the blood-brain barrier and promotes GABA (a relaxing neurotransmitter)
Lowers cardiovascular related mortality
Can help with metabolic fitness, including weight loss and lowering the risks for developing Type 2 Diabetes
Lowers risk of dementia
Medicinal Benefits of Ginger
Ginger (Zingiber officinale) (root) has been used for thousands of years in China for medicinal purposes (Murray, 2013).  Its therapeutic actions include
High in antioxidants – helps to fight free radicals
Anti-inflammatory- reduces oxidative stress and pain
Anti-cancer – support immune function, promotes apoptosis (damaged cell death) and inhibits growth of new blood vessels that feed cancer
Anti-allergenic – supports appropriate antibody balance in the body
Supports the gastrointestinal system

Reduces nausea, vomiting, bowel spasms
Supports bile, liver and bowel

Antibiotic- increases immune system
Ginger Green Tea with Honey Recipe
Ginger Green Tea with Raw Honey
by Lauren Hayen
Recipe
Total Time: 5-10 minutes
Yields 1-2 servings
Ingredients:  
1 tsp green tea (organic raw leaves)
2 Tbsp ginger root (organic raw)
½ tsp raw honey
16 oz filtered water
Directions:
In a blender, pulverize ginger and water
Add ginger & water to a pot on medium heat
Heat to a low simmer, lower heat and add green tea leaves
Steep on low for 5-10 min
Strain into cup and add honey
Yields 1-2 servings
References
Al-Nahain, A., Jahan, R., & Rahmatullah, M. (2014). Zingiber officinale: A potential Plant against Rheumatoid Arthritis. [Abstract]. Arthritis. doi:10.1155/2014/159089
Banasik, J. (2013). Inflammation and immunity. In Pathophysiology (5th, pp. 157-193). St. Louis, Missouri: Elsevier Saunders.
Bernard, M., Furlong, S. J., Power Coombs, M. R., & Hoskin, D. W. (2015). Differential Inhibition of T Lymphocyte Proliferation and Cytokine Synthesis by [6]-Gingerol, [8]-Gingerol, and [10]-Gingerol. [Abstract]. Phytotherapy Research. doi:10.1002/ptr.5414
He, Y., Yue, Y., Zheng, X., Zhang, K., Chen, S., & Du, Z. (2015). Curcumin, inflammation, and chronic diseases: how are they linked? Molecules, 9183-213. doi:10.3390/molecules20059183
Hsiang, C. Y., Cheng, H. M., Lo, H. Y., Li, C. C., Chou, P. C., Lee, Y. C., & Ho, T. Y. (2015). Ginger and Zingerone ameliorate lipopolysaccharide-induced acute systemic inflammation in Mice, assessed by nuclear factor-?B bioluminescent imaging. [Abstract]. Journal of Agricultural and Food Chemistry, 63, 6051-8. doi:10.1021/acs.jafc.5b01801
Murray, M. T. (2013). Zingiber officinale (Ginger). In Tectbook of Natural Medicine (4th ed., pp. 1147-1153). St. Louis, Missouri: Elsevier, Churchill Livingstone.
Oxidative stress. (2015, October 31). In Wikipedia. Retrieved November 3, 2015, from Wikepedia Foundation Inc website: https://en.wikipedia.org/wiki/Oxidative_stress
Peterson, D. (2015). Essential oil of Turmeric. In http//www.achs.edu. Retrieved November 4, 2015, from American College of Healthcare Sciences website: http://myachsclass.org/re/DotNextLaunch.asp?courseid=11632021&userid
Shieh, Y. H., Huang, H. M., Wang, C. C., Lee, C. C., Fan, C. K., & Lee, Y. L. (2015). Zerumbone enhances the Th1 response and ameliorates ovalbumin-induced Th2 responses and airway inflammation in mice. [Abstract]. International Immunopharmacology, 383-91. doi:10.1016/j.intimp.2014.12.027
Tahir, A. A., Sani, N. F., Murad, N. A., Makpol, S., Ngah, W. Z., & Yusof, Y. A. (2015). Combined ginger extract & Gelam honey modulate Ras/ERK and P13K/AKT pathway genes in colon cancer HT 29 cells. Nutrition Journal. doi:10.1186/s12937-015-0015-2.
Wang, S., Zhang, C., Yang, G., & Yang, Y. (2014). Biological properties of 6-gingerol: a brief review. Natural Product Communications, 1027-30. Abstract retrieved from PMID: 25230520